There's a lot of science packed in that dropper. Does it really make a difference, and are beverage additives right for me?
We are entering a golden era of cannabinoids. New scientific studies are being funded and released and some have powerful implications for the efficacy of CBD against all kinds of human conditions. Time to pop the (cbd-infused) champagne!
But hold on a sec. While it's great that science seems to be (slowly) catching up to what many have long believed regarding the medicinal benefits of cannabinoids, there's another incredibly important element to this equation: the effective delivery of that CBD to our endocannabinoid systems.
None of the benefits matter unless our bodies can properly intake the medicine. And this is where we turn to CBD beverage additives.
Beverage additives can be one of the most effective methods of CBD delivery, when they utilize certain scientific advances. Consumers get substantial benefits, including:
Fast onset

Highly efficient & bioavailable (more CBD power per purchase)

Easy to dose

Mixable with a tasty drink of your choice
Let's take a quick look at one of those key scientific techniques that differentiates some CBD beverage additives from others: nano-emulsion and water solubility.
Nanotechnology is the process of breaking a compound down into its smaller parts, which in the case of CBD makes it more easily absorbed, maximizing therapeutic efficiency. Utilizing nano-emulsion allows CBD particles to be reduced all the way down in size to 50-90 nanometers, allowing them to be soluble in water and bioavailable to our biological systems and cells at a rate of up to 500% more than oil-based alternatives.
Beverage additives utilizing nano-emulsion are up to 500 percent more efficient!
Let that sink in for a second. This means it would take the consumer just one bottle of CBD additive utilizing nano-emulsion to get the same therapeutic results as five bottles of CBD additive not utilizing nano-emulsion.
Obviously, once you go nano, you never go back. Theratonics knows this, too, and harnesses this uber powerful technique to maximize all their CBD beverage additives.
Some CBD products also harness the power of terpenes - strong, plant-derived aromatic oils that can produce powerful effects on the body.
Terpene oils are naturally produced by many plants, such as Lavender, Hops, Lemongrass, Thyme, and yes, also Cannabis. Much is yet to be proven regarding their specific therapeutic benefits, but terpenes are known to produce a variety of beneficial health effects.
They also modify the way cannabinoids balance the body's endocannabinoid system. Research has shown that the complex interaction between terpenes and cannabinoids could produce a powerful synergy for the treatment of all kinds of conditions. They act on various receptors and neurotransmitters in the brain, ultimately mimicking anti-depressants like Prozac. Only naturally!
Simply put, when terpenes' effects are paired with cannabinoids they are a total game changer.
Theratonics always utilizes proprietary blends of reintroduced terpenes to maximize the positive impacts of their CBD beverage additives.
Beyond the science, water-soluble CBD beverage additives are simply just a good experience to use.
Whether it's soda, smoothie, or something else, water-solubility allows your beverage additives to level up whatever you're already drinking with powerful CBD and delicate aromatic terpenes. Just twist the top, pull the dropper, easily dose out your droplets, drink up, and feel the benefits of cutting-edge CBD beverage science.Water solubility allows them to be easily mixed into whatever your heart desires. Fresh-squeezed grapefruit juice in the morning? Grab the AM Blend. Chai Tea in the evening? Try the PM Blend.
Theratonics currently offers three beverage additives: the AM Blend, the PM Blend, and the Recovery Blend.
The 'AM CBD Blend' has specially-selected terpenes balanced with full-spectrum CBD to help you start your day with energy, focus, and inspiration.
The 'PM CBD Blend' features an alternate terpene blend helping you to relax after a stressful day.
The 'Recovery CBD Blend' packs an additional punch for those looking for even more. It offers all the anti-inflammation power you need and addresses soreness, tension, and general stresses It has yet another unique terpene blend which mixes well with just about anything.
And coming soon, a new THC-free blend for those who need to eliminate the <.3% THC currently part of the full spectrum blends.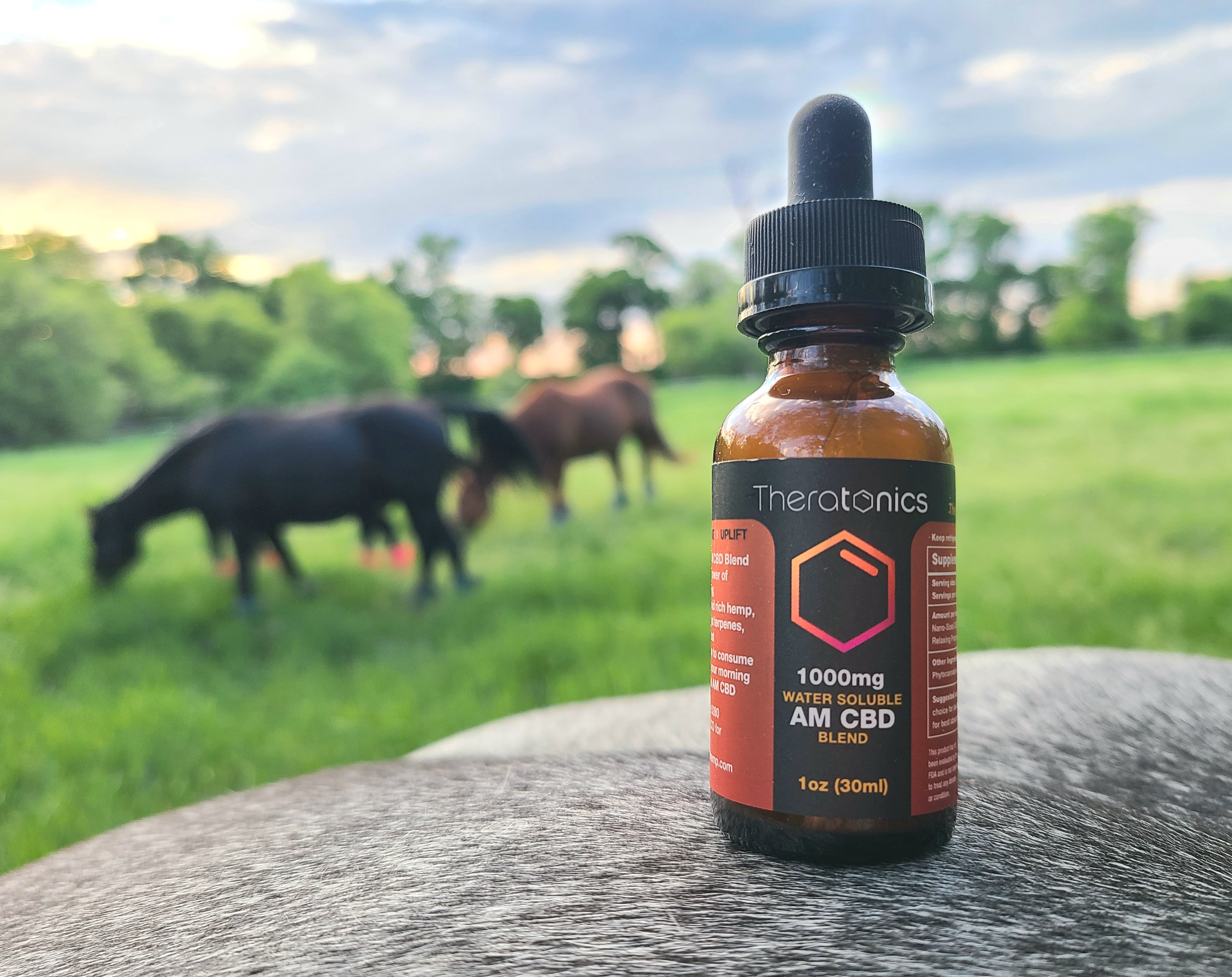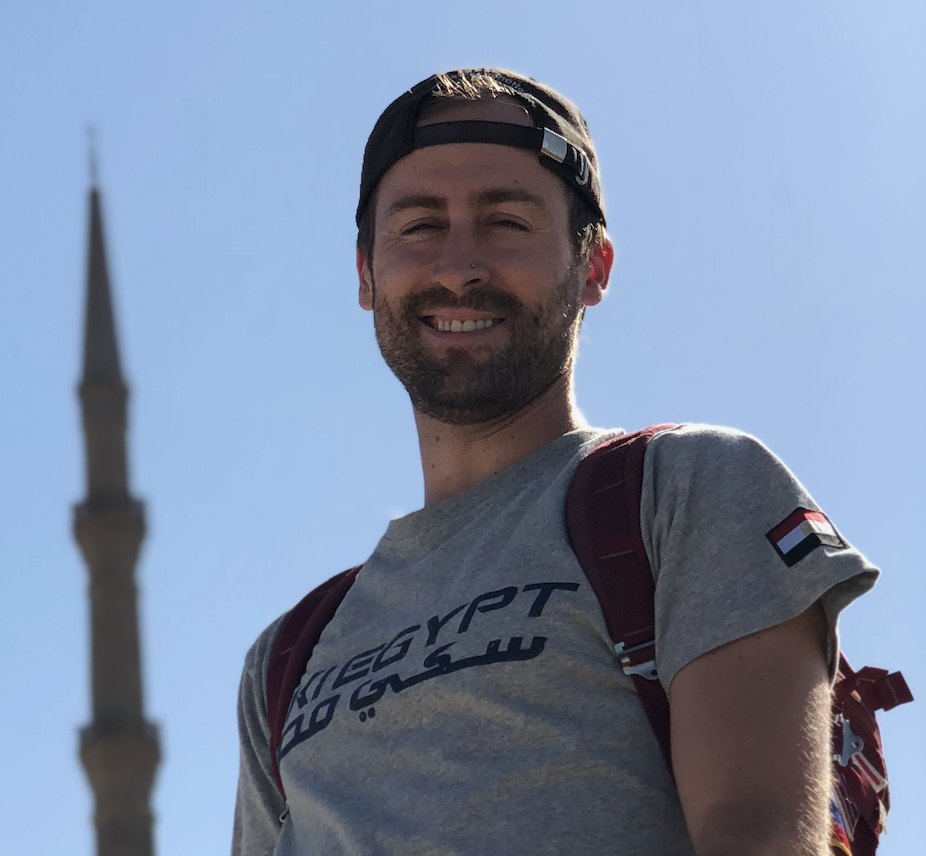 Andrew Mahowald is a freelance nomad, photographer, writer, adventurer and dabbler of all things healing and healthy. Find him at https://www.instagram.com/andrew.adventuring/.